Sheffield CC33 Contact Center has unveiled its updated corporate values ​​and people promise to mark Mental Health Awareness Week.
The company, based on Ecclesall Road, has worked closely with its teams to establish five key principles that underpin the essence of how they want their CC33 colleagues to work with each other and with their customers.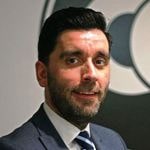 Paul Fletcher, Managing Director of CC33 mentioned:
"We held intensive workshops with many of our employees across the business, to get feedback on how we currently operate as a business and what we could move forward.
"The outcome of these workshops was then used to help create a set of statements or promises that really indicate how we should all behave, with our customers and with our colleagues.
"The 'People Promises' are now integrated throughout the organization, starting with their display on the walls of the CC33 offices. They are "What we achieve together we are most proud of", "We trust each other and we own it", "Thanks come easy when we support each other", "We always listen and do the right thing and "We still know why".
"I want to thank our team for their valuable feedback, and it's a testament to them that we've created these new values ​​and have such a positive work culture here at CC33."
The CC33 has also created a new relaxation area and training rooms designed to help its teams relax during their breaks. Each room has been given a Sheffield-themed name chosen based on feedback from each member of the team.
Paul added: "After much discussion, the relaxation area has been named 505 Lounge after one of the best-known songs by legendary Sheffield band, Arctic Monkeys.
"We also named the newly created training rooms Ennis, McKee, Palin, 'Hole in the Road', 'Women of the Steel City', Jarvis, Botanical and the Kelham room! Thanks again to everyone who took the time to complete the survey and suggest names.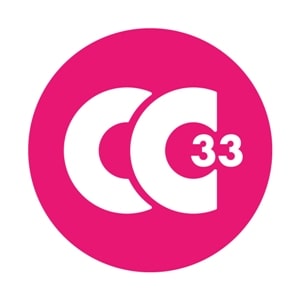 CC33 was founded by Paul Fletcher. Paul has over 20 years experience in the call center industry, working his way up through the establishment of centers in South Africa.
In 2013, Paul decided the time was right to establish a more boutique, tech-enabled contact center in Sheffield – and CC33 became a reality. In the years since CC33 was founded, we have continued to grow and thrive, and now employ over 550 people, in and around the Sheffield area.
We tailor our services in a way that is both beneficial to our staff and tailored to our clients. We have a small team of agents assigned to each team leader, so this dedicated 1-1 attention helps agent development and performance, and also helps to ensure that costs are significantly reduced for our clients.
We believe that quality standards should be a core expectation, operational excellence should be a daily norm, and exceptional customer acquisition should be routine. We also believe that a large part of our success is due to meeting the highest expectations in the industry.
For more information on CC33, visit their Website
Photo caption: Mohammed Akeel, Amanda Bell, Emily Harrison and Reece Button.